Say hello to the Sony Xperia 10 V – Sony's solution for the midrange. It comes in a simple and environmentally-conscious box without any accessories – just the phone.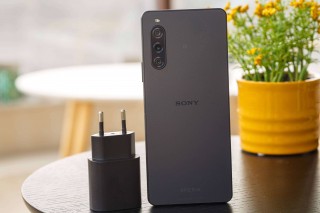 There's no charger, nor even a cable in the box
At first glance, the new Xperia 10 V is nearly identical to its predecessor. Both have a 5,000mAh battery, the same overall shape and size, and even the same 6nm Snapdragon 695 chipset.
The new phone does better in a few areas, however. It's screen is 0.1″ bigger at 6.1″. The OLED panel has 1080p resolution and features 21:9 aspect, but lacks a fast refresh rate,…