Google I/O starts next week on May 10 and on the second day of the event the company will reveal the new Pixel 7a mid-ranger. Well, we say "mid-ranger", but the phone is really close to the flagship Pixel 7 in terms of specs. Here is the gist of those specs, courtesy of Roland Quandt.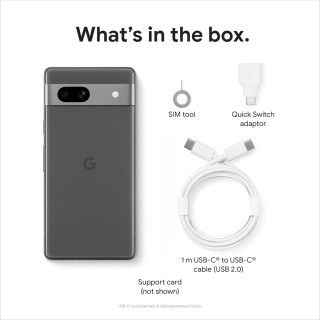 Leak: Pixel 7a specs • Retail box contents
The Pixel 7a will be the first in the "a" series with a high resolution main camera (64MP), the first with a high refresh rare display (90Hz) and the first with wireless charging (18W). It's a major upgrade over the 6a from a year ago.
And it…