Opera today revealed the new Opera One browser, which is set to replace the company's current flagship desktop browser later this year. Opera One brings with it a handful of changes, including an updated UI, integration with AI chatbots, and tab management features.
Opera One has an updated design, which features more rounded shapes for UI elements, such as tabs, address bar, and side bar. This isn't, however, a complete redesign, as a lot of the UI and especially the design and layout of menus is identical to the current version of the browser.
Opera claims that Opera One is the first major Chromium-based browser to implement multithreaded compositor. This improves performance for the UI animations, which the new browser has quite a few of.
The other new feature to Opera One is something Opera calls Tab Islands. This is a tab management feature found on some other browsers that lets you create groups of tabs. These groups can be opened or collapsed to save space and to categorize your open sites. Tab Islands can be set to create automatic groups any time you open a link from the current site in a new tab or can be created manually by dragging tabs around. Groups can be saved or closed together.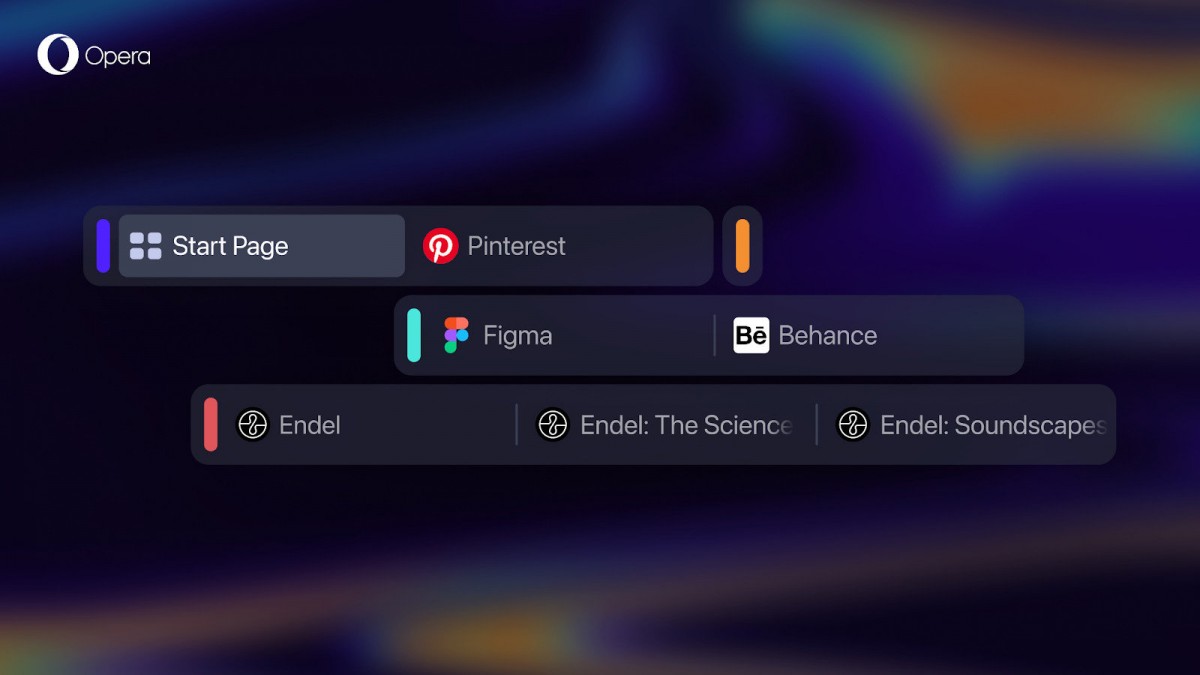 Finally, Opera has also integrated ChatGPT and ChatSonic within its sidebar feature that lets you open both services in a small window on the side. There is also an integrated AI Prompts feature that provide suggests to shorten the article, highlight the point, create a tweet, create a meme idea, etc. about the current page's content using one of the aforementioned services and these options change based on the page.
Aside from that, Opera One in its current form isn't a major departure from the existing Opera browser. Admittedly, it's a bit of a buzzword salad, with things like AI and modularity being thrown in for good measure (Opera was also one of the first to jump on the crypto hype train). The browser is currently available in an 'early access' version and will replace the standard Opera for Windows, macOS, and Linux some time later this year.
Source