Samsung has finally released the Galaxy Enhance-X photo editing app, which was announced last summer.
The app is a "photo upscaled and magic editor" that uses AI to add HDR to images, brighten them, fix blur, sharpen, fix moire, remove reflections or shadows, fix lens distortion, and create a portrait mode shot from a regular one. There are face-retouching features as well.
There's also a magic button that enhances an image the way the app deems reasonable.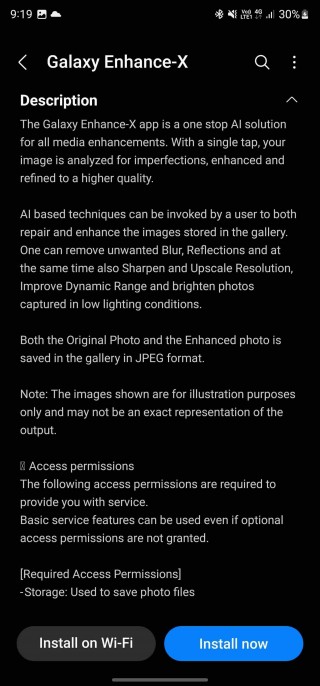 Samsung Galaxy Enhance-X app on the Galaxy Store
The app is available for the Galaxy S23 series from today – it's an 85 MB download in the Galaxy store. It will eventually get to the Galaxy S22 series and likely to all Galaxies, powerful enough to run it.
We tried it out and it does a good job, though it's very subtle. However, for the life of us, we couldn't find a way to upscale a 1600x720px image to a larger size.
Via