Here's to the fast-paced world we live in! We get to enjoy a step-by-step disassembly of the Xiaomi 13 Ultra just days after the phone was announced.
The video sheds light on the process of opening up this high-end phone, as well as its components. The most interesting of which, naturally, are the cameras. Here's a look at the camera module, as well as the mechanism that closes the aperture from f/1.9 to f/4.0 on the main cam.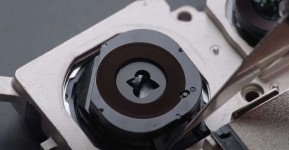 The camera module and the iris aperture
Here's the entire video. It's nearly 13 minutes long, but well worth the watch. If you don't speak Chinese, just turn on YouTube's auto-translate feature.