The Xiaomi 13 Ultra is arriving on April 18, and the company says it will be a professional camera device, not just a flagship smartphone with mighty cameras. To accentuate its importance and similarity to photography devices, Xiaomi is planning to launch an accessory that is called a "67 mm filter adapter".
The image was posted with a mysterious shadow, but when we increased the brightness, it is obvious the gadget will act like a case and will have a green leather feel.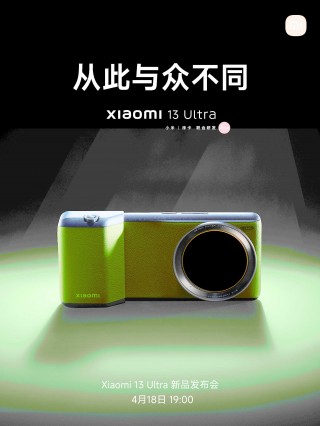 Xiaomi 13 Ultra teaser: Original and Ehnanced
We expect the case to have an actual E67 Leica 67 UVa II filter for the camera, similar to what Sony did back in the day with the Xperia Pro series. The big question is whether Xiaomi is also working on a special camera app that will be able to bring the cinematic experience to the next level.
Camera-wise, the four shooters will all have 50 MP Sony sensors – the main will be 1" IMX 989, the other three Sony IMX 858. Xiaomi is also expected to bring the latest hardware to the 13 Ultra, including a Snapdragon 8 Gen 2 chipset.
Source (in Chinese) | Via