DJI has announced its newest professional class Inspire 3 drone for aerial cinematography. This model features a raft of improvement over its predecessor, from its design, sensor, connectivity, and operation.
The new Inspire 3 includes a full-frame Zenmuse X9-8K Air Gimbal Camera sensor, which is their lightest yet, and supports DJI's CineCore 3.0 image processing system. It can record internally up to 8K 25fps in CinemaDNG as well as 8K 75fps in Apple ProRes RAW. It can also do 4K 120fps ProRes RAW without cropping.
The X9-8K Air sensor supports dual native ISO at EI 800 and 4000 below 30fps, making it very capable for shooting in low light situations. Above 30p the camera can still do EI 320 and 1600. The sensor has a claimed dynamic range of 14+_stops. DJI Cinema Color System (DCSS) is supported for accurate colors and skin tones, and color matching between other DJI cameras such as the Ronin 4D.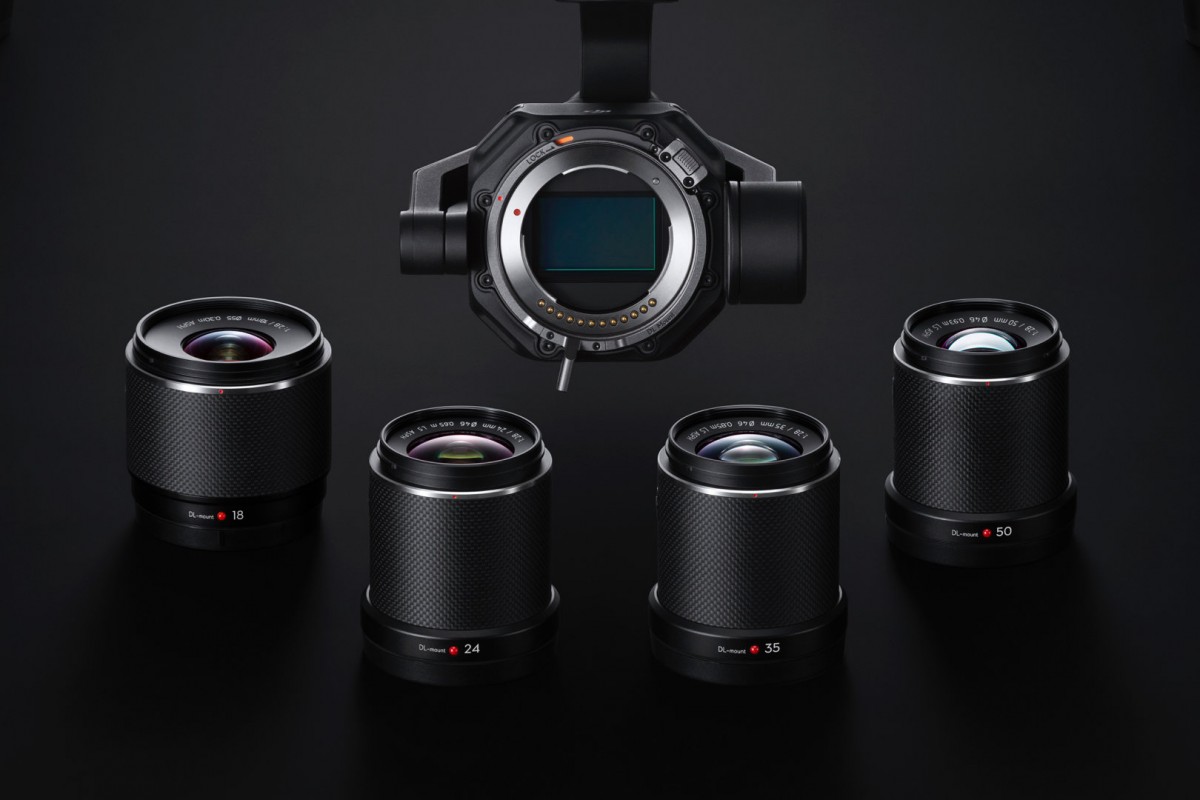 The Inspire 3 is supports the DJI DL mount and the camera is compatible with an additional 18mm F2.8 full frame lens and a new telephoto lens designed for 8K as well as other DL mount options.
The Inspire 3 features a new redesigned, lightweight body. The FPV camera, visual sensors, positioning antennas, and storage card slot are all integrated within the airframe. The landing gear can be lowered while flying, providing an unrestricted 80-degree view when shooting upwards. The new propulsion system can achieve speeds of 94km/h, with 8m/s ascent and descent speed and dive speed of 10m/s.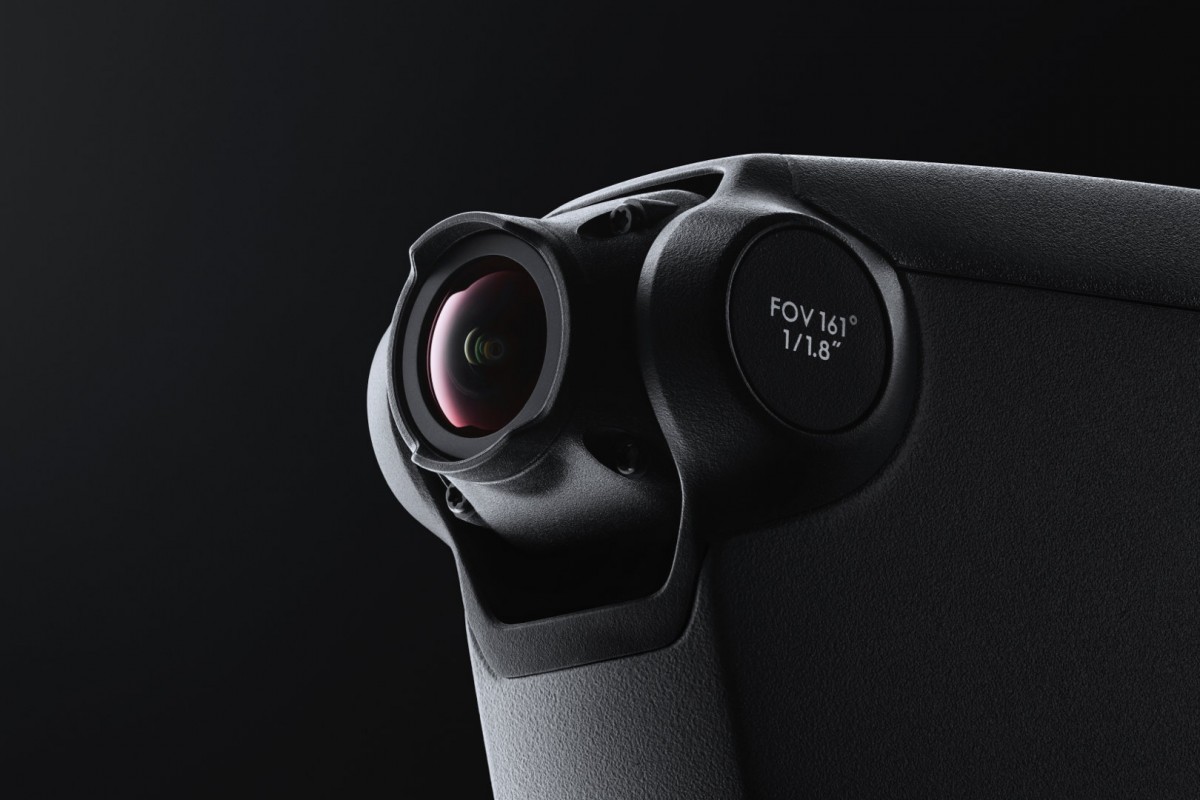 The Inspire 3 also features an updated FPV camera. This is the camera that the drone operator sees out of and the new model has a 161-degree FOV with a 1/1.8-inch night vision sensor and 1080p 60fps. The drone has a transmission range of 15km with one controller and 12km in dual-control (pilot + gimbal control) mode. It can do 1080p 60fps live feed with a latency of 90ms over 12km or 4K 30fps over a 5km range.
The Inspire 3 comes with the DJI RC Plus controller with a 7-inch 1200-nit display and 3.3 hours of operation time, extendable up to 6 hours with an external WB37 battery. The drone itself supports TB61 dual batteries that provide a flight time of up to 28 minutes.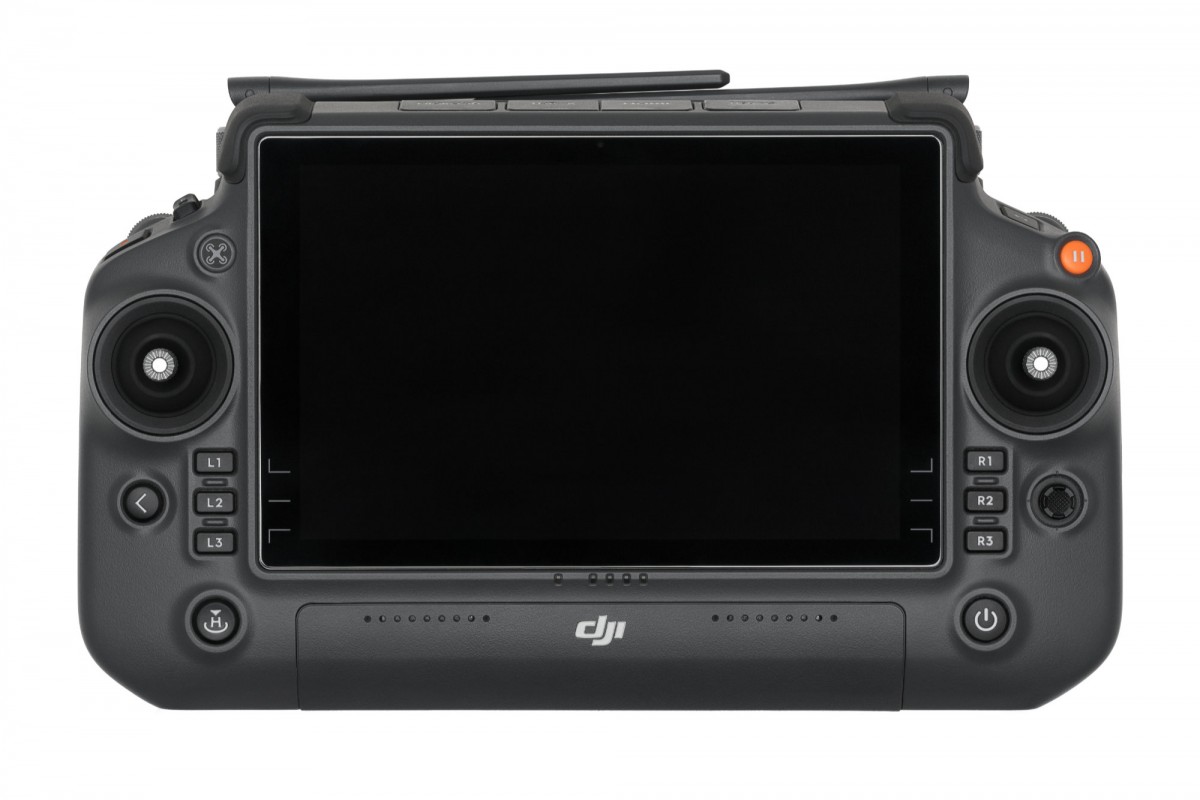 The flight system has been updated on the Inspire 3 with new Waypoint Pro options, including repeatable routes that lets the pilot fly the drone in exact patterns and routes multiple times to capture the same takes several times or at different time of the day. 3D dolly can simulate a crane, cable cam, or a dolly so as to emulate a traditional mounted camera movement but with far fewer restrictions of the aforementioned setups.
The camera can do this with a new high precision RTK positioning system and integrated 3 GNSS (GPS + Galileo + BeiDou), which lets the camera move precisely anywhere in the world. New machine learning algorithms also provide single object recognition and tracking so the pilot can focus on flying while the camera automatically tracks the subject, making it easier to fly and record solo.
The Inspire 3 is designed to integrate seamlessly in high-end professional film sets, with timecode sync, ability to pair with a High-Bright Remote Monitor along with the RC Plus. The monitor enables compatibility with other DJI products, such as the DJI 4D Hand Grips and DJI Master Wheels for gimbal control.
The DJI Inspire 3 is priced at $16,499 and will be availably by the end of June. It includes the DJI Inspire 3 Aircraft, Zenmuse X9-8K Air Gimbal Camera, RC Plus remote controller, 6x TB51 Intelligent Battery, Charging Hub, PROSSD 1TB, Trolley Case, 3x Foldable Quick-Release Propellers (Pair), Lens Carrying Box, RC Plus Strap, and more. Lenses are sold separately.
Source